Tree Removalist and Arborist
Bradleys Tree & Stump Removal
Professional tree surgeons for all your tree needs
Call us now on 0419 846 584
Tree removal
We are the southern suburbs specialist tree removals
Tree Lopping
Tree lopping and tree management for healthy vibrant trees
Tree stump grinding
We are the southern suburbs specialist tree removals
Cherry picker hire
(comes with operator)
Mulch sales
We have a lot of mulch for sale
Firewood sales
We have a lot of firewood for sale
Adelaides trusted tree management team
Bradleys Tree and Stump Removal are a trusted family business who have been helping homeowners, vineyards, farmers and businesses across the southern suburbs manage their trees for 27 years. Our experienced family team of fully accredited arborists are passionate about trees and can help with all the common tree problems and all species of tree. From thinning out a canopy to improve the efficiency of your solar panels, pruning your fruit trees to removing damaged trees and fallen branches, we've got you covered with a fast, friendly and professional service.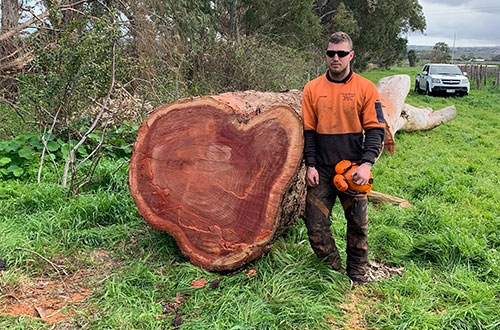 Free visual tree safety inspections
If you are worried about a tree dropping branches or anxious about how safe your tree is, then let us put your mind at rest with our free visual inspection service.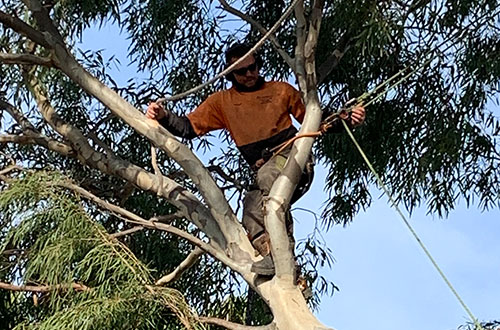 Experienced & qualified Arborists
With 27 years in business, we know our trees and we know them well so you can be assured that we'll give you expert advice and a thorough, professional service.
All the latest equipment
At Bradley's Tree and Stump Removals we've invested in all the latest plant and machinery so we can get the job quickly and efficiently to save you time and money.
Fully licensed, insured and safe tree and stump removals
The safety and protection of our team, our clients and the wider community is one of our highest priorities. For your peace of mind, all our team are fully trained and accredited to work at ANY height and use elevated work platforms (EWP). We have full police clearance and hold white cards so you know you are in trusted and safe hands.
Outstanding service
Bradleys Tree and Stump Removal are the go-to arborists in Adelaide for all of your tree problems and maintenance needs. Our fast and reliable service, coupled with our competitive prices and specialist equipment means that we are recognised within the industry. We are the preferred arborist of many local farmers and vineyards and have got machinery suitable for tight access areas, so from a small back yard to a large orchard, we've got all the skills and equipment to deliver a fast and efficient service.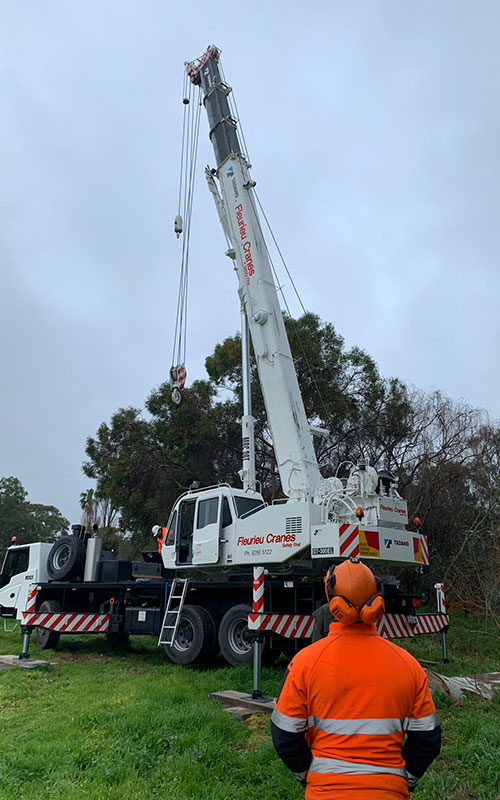 Want to talk about your trees?
Call or message us for a free visual inspection or quote.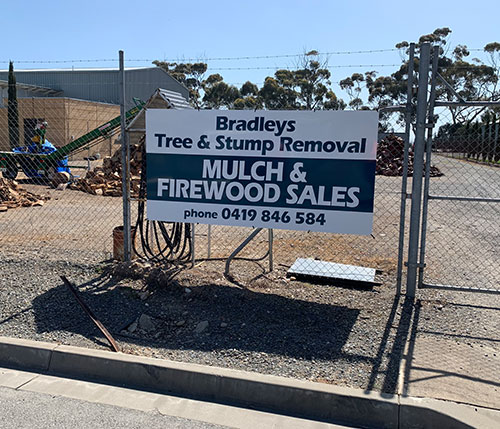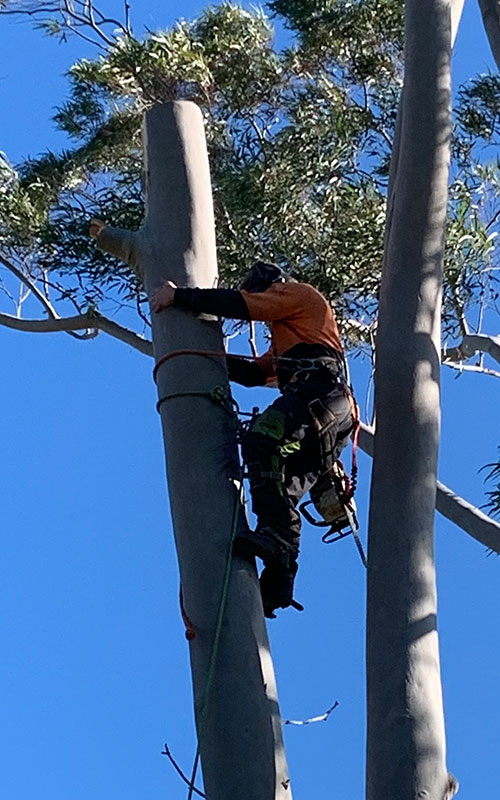 Need to hire a cherry picker but are not accredited to use one?  Then call for great rates on Cherry picker and operator hire.  

Cherry picker hire (with operator)
A cherry picker often comes in handy not only to maintain trees but to access the lighting fixtures at football ovals, service stations and sports stadiums.  So if you own or manage a commercial building or just need a little help getting higher, then call the team at Bradleys Tree and Stump Removals for competitive rates on cherry picker hire that comes with a fully trained operative.