Tree Lopping and pruning in Adelaide
Bradleys Tree & Stump Removal
Call us now on 0419 846 584
Tree lopping and tree management for healthy vibrant trees
The family team at Bradleys Tree and Stump Removals have been helping businesses and families manage their trees for almost 25 years. We specialise in tree lopping (pruning) and the management of all types of trees especially gum trees, palm trees, melaleuca trees and fruit trees.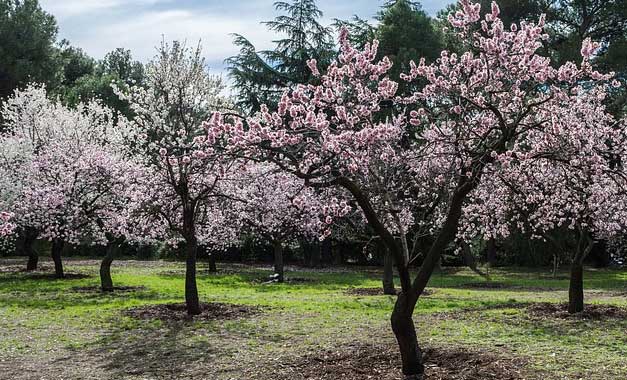 Beautiful trees made easy
A well-maintained tree can add a beautiful aesthetic to your property and you can rely on us to get your trees looking healthy and vibrant.  No matter how large or tall the tree, we can prune and lop the branches to ensure it has a great shape, healthy growth or fruit production and allows you all the sunlight or shade you require.
Tree Pruning
Tree pruning is so much more than just cutting off a few branches here and there – it's a science and art form, which is why the team at Bradleys Tree and Stump Removals are trained arborists who work to Australian standards.  From the angle and location of the cuts, to the impact they have on the soil and roots below, our experienced team know trees and they know them well.  When we manage or prune your trees you can be assured we are looking after the health and wellbeing of the tree along with its aesthetic to ensure your trees are healthy, strong and safe.
Tree safety
Our experienced arborists will prune your trees to remove any dead, broken or weak branches to minimise the risk of falling limbs causing damage to you or your property and generally maintain the health of the tree.
Canopy reduction
Tall trees can be a worry in high winds but our team can selectively prune your trees to lighten the load and weight of the branches to help make it safer and more resilient to possible storm or wind damage.
Tree thinning
We are regularly called out to clients whose trees have grown out of control and are creating problems with light and solar efficiency.  Our responsive team can help create more light and airflow by selectively pruning the tree to thin the branches and reduce its density to give you more sunlight to your solar panels and garden. 
Tree shaping
As experts in tree care and maintenance, we can help make your trees work with your property.  We can shape your trees to provide clearance for your cars and buildings, reduce overhanging and help open up your views. 
Expert advice and reliable service
With 25 years in business, you'll see why we are one of the leading tree lopping arborists in Adelaide.  We pride ourselves on offering fast and friendly service at prices you can afford.  As we've invested in all the machinery and equipment to get the job done quickly and efficiently there are no added hire fees or middle man margin – just expert advice, good honest pricing and service you can rely on.
Want to get some help and advice on your trees? Call or message us for a free visual inspection and quote.