Tree Removalist in Adelaide
Bradleys Tree & Stump Removal
Call us now on 0419 846 584
Southern suburbs specialist tree removals
The team at Bradleys Tree and Stump Removal specialise in removing sick and damaged trees or clearing a space to make way for your new extension, renovation or decking.  We offer our fast and friendly tree removal services throughout Adelaide, focusing on the southern suburbs from Glenelg to Mclaren Vale and across the Fleurieu Peninsula.   From a small fruit tree or Bottlebrush to large Gum trees, Melaleuca and palms we've got all the passion and expertise to safely and effectively remove your unwanted trees.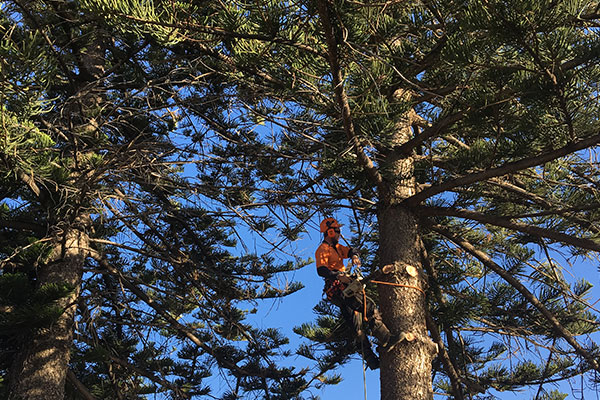 Free tree visual inspection
Got a problem tree that's started to drop branches?  Has a tree been damaged in a storm and you're worried its no longer safe?  Tree roots or branches causing damage to your property or pipes? Then let the expert arborists at Bradleys Tree and Stump Removals put your mind at rest with a free visual inspection.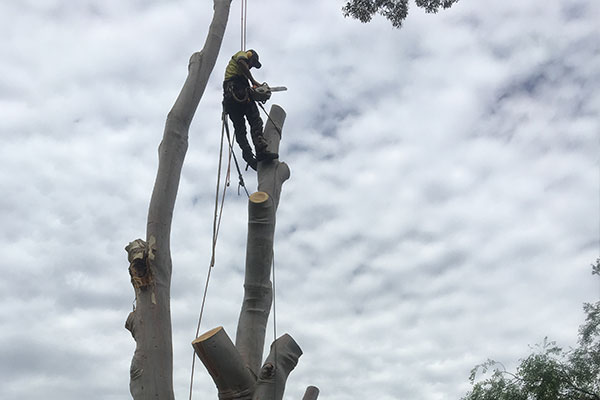 Expert advice on all trees
When a large tree like a Eucalyptus starts to drop its branches it can be a sign of disease or insufficient water, but it doesn't necessarily mean the tree can't be made safe and needs to be removed.   Our experienced arborists will visually check on the health of your trees and offer you expert advice on the best solution to suit your needs.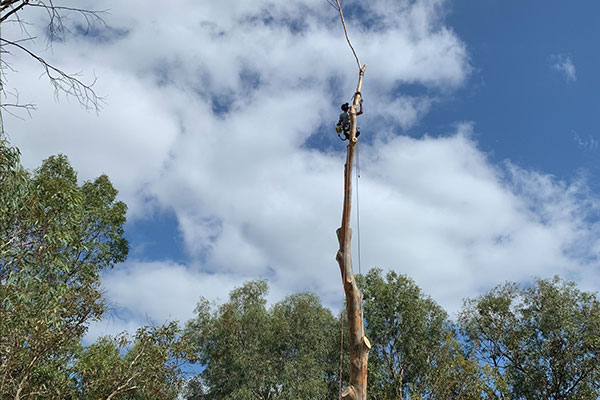 Free tree removal quotes
If your tree needs to be removed we will talk you through the whole process and provide you with a fully inclusive fixed price quote.  The team at Bradleys Tree and Stump Removal come fully equipped with all the machinery to get the job done quickly, safely and cost-effectively. 
Safe and efficient tree removal
The safety of our team, our clients and your property are always our priority.  For your peace of mind, we are fully insured and will take the tree down section by section using harnesses, ropes and pulleys.  We carefully manoeuvre the branches into position and then gently lower them to the ground – nothing is left to chance its all fully planned to ensure we safely remove the tree without damaging your property or the surrounding area.
Experienced arborists
We've removed thousands of trees over the years from small fruit trees to tall and wide gum trees and palms, so we've got all the experience, equipment and knowledge to help you with any tree of any size.  We specialise in removing trees located in difficult to access areas like those on boundary lines, close to property or overhanging buildings so you can trust us to safely manage the process.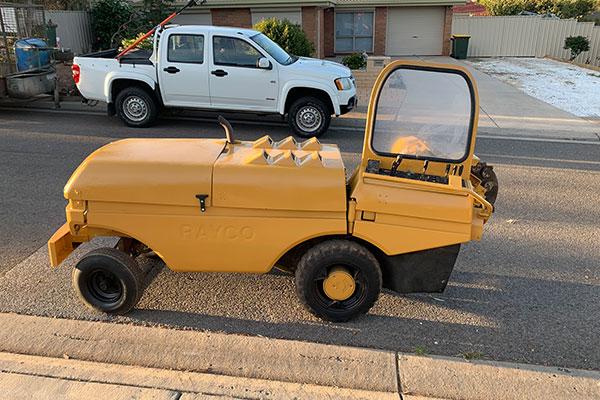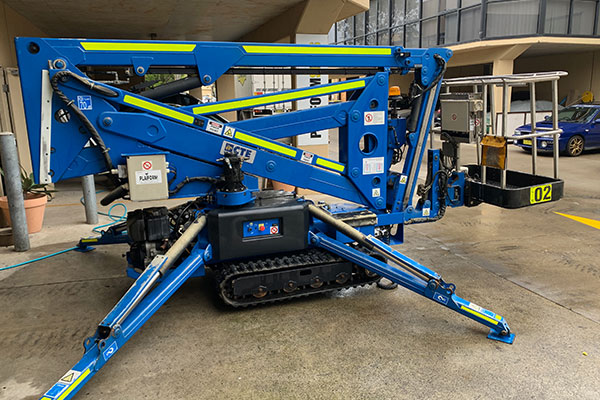 Specialist tree removal machinery
We are the preferred arborist to many farmers, vineyards and families as we have all the latest machinery and equipment to get the job done efficiently and effectively.
Cherry picker and spider lift on tracks
that will lift us to 17m – so we can quickly assess the problem parts of the tree and easily access the branches that overhang your buildings.
Tight access mini-loaders
to lift and move heavy logs quickly and easily through side gates and gardens.
Stump Grinders
to quickly mulch the stump and roots for safe and complete removal.
Chippers
to mulch branches up to 33cm in diameter to recycle your trees.
Complete tree removal solutions
Our service includes everything you need to safely remove a tree.  All prices include tree cutting or felling, mulching the branches, removal of logs, stump grinding and a complete tidy up.  If a tree is located in an area with restricted access it is not always possible to grind the stump.  In such cases, the stump will be cut as low as possible and treated to prevent it from reshooting.  When we remove your tree you are most welcome to keep the mulch or logs for your personal use if required.
Want to get some help and advice on your trees? Call or message us for a free visual inspection and quote.